Alantic Mooring Limited
Andrew Owen Returns to WSI during the coldest 10 days so far in 2015!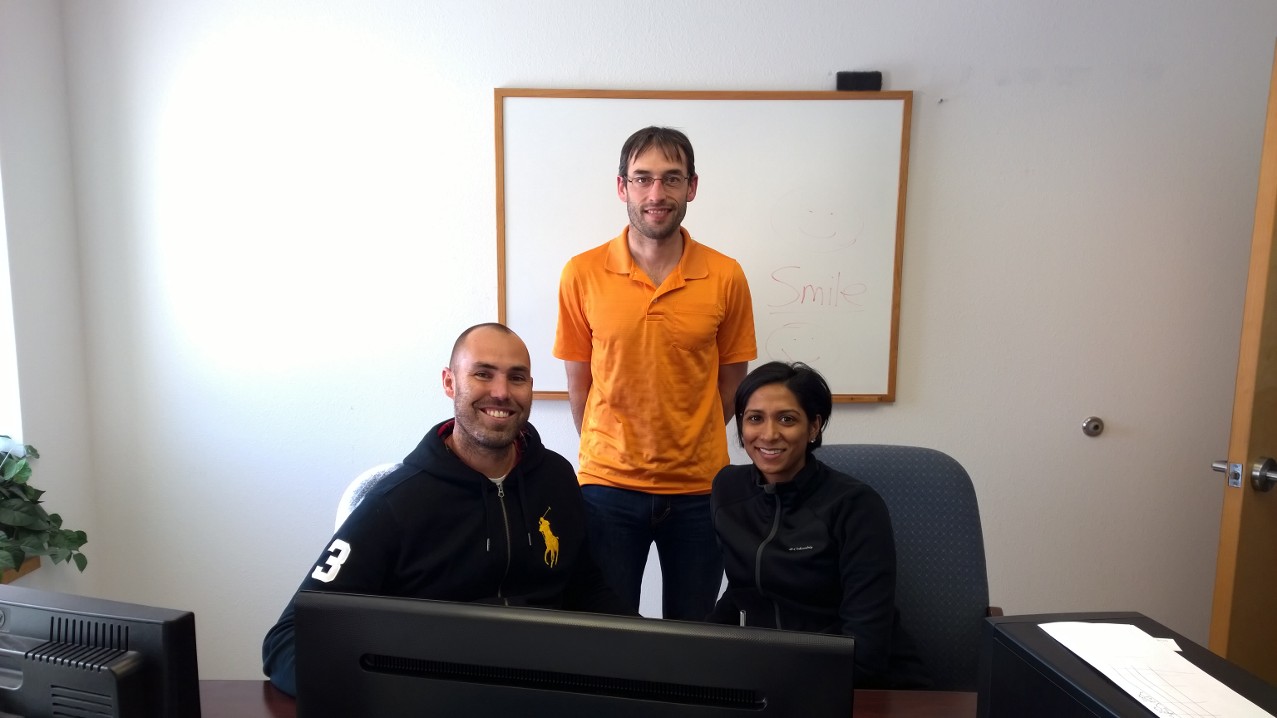 For the second year in a row Andrew Owen has made the journey to Iowa from his tropical home and office on the island of Bermuda. He was joined again this year by his wife and business manager Fernanda. This is the Owens' third winter visit to Iowa. Actual temperatures reached -10 Fahrenheit during his stay. It felt far colder with wind chill readings in the -20 range. Winter, January temperatures in Bermuda are in the 70's! No one can question his dedication to doing his job. We know we must be doing a good job, if he's willing to leave Bermuda to come to Iowa in the winter to work with WSI.

The purpose of these visits is to facilitate rapid progress in the development of their "line of business" software custom programmed for Atlantic Mooring Limited by Winning Solutions, Inc. This software is programmed using the Microsoft software development technology programming stack. WSI is using Microsoft SQL Server, Windows Server, Microsoft Access, Microsoft Visual Basic .net to deliver a software tool that is used both in the office and by their in the field (on the water) service technicians. The service technicians use special ruggedized Windows 7 handheld PC's to enable data viewing about their work assignment and entry of updated information when they have completed their task.

Back in the office jobs are scheduled and tracked with the custom software solution. Invoicing and accounting is accomplished by a link between the custom software solution and Intuit's QuickBooks.

While much was accomplished in our chilly Ames Iowa office during this visit, WSI also provided server and firewall configuration services by remotely signing into the Atlantic Mooring Limited servers, router and firewall to make the necessary configuration changes.

Work isn't limited to these in person work sessions. WSI assists Atlantic Mooring Limited year around by providing fast software updates when they have a new idea for a change to their program that will save them time and money.

For more information please select one of the many options for contacting us on our website.
Previous Story 2014
Andrew Owen Returns to WSI in middle of 2014 Polar Vortext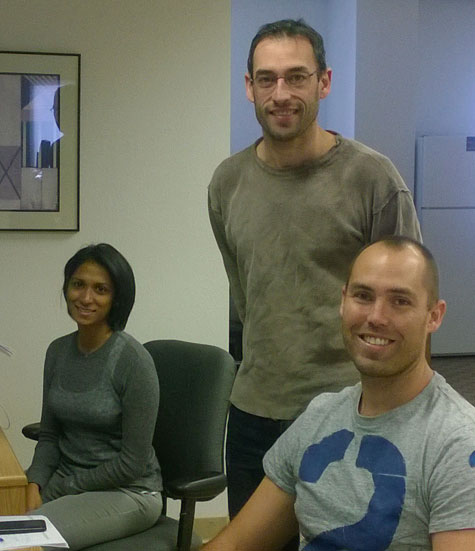 If you had any doubt about our Client, Andrew Owen's dedication after reading about his visit during the winter of 2012, he returned for a February 2014 Microsoft Access database programming work session. This time his wife and business manager, Fernanda joined him. In addition to repeating the 1,721 mile journey from Bermuda, he braved one of coldest winters in recent years. 2014 was the year of the polar vortex which brought unusually cold temperatures to Iowa. It also caused major disruptions to their travel schedule due to flight cancelations. We also had plenty of snow for them, if the cold wasn't enough. On top of all this they were enjoying an unseasonably warm winter in Bermuda, where they operate their business Atlantic Mooring Maintenance, Ltd.
Previous Story 2013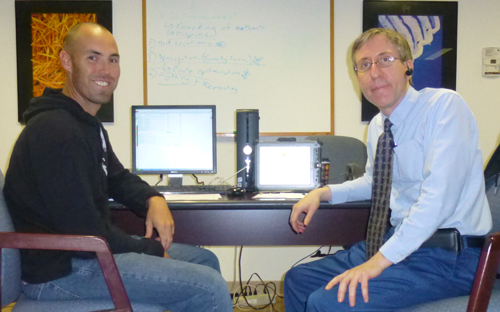 Talk about a dedicated customer.... Meet Andrew Owen from Atlantic Mooring Limited. Mr. Owen's business is based in Bermuda and he traveled 1,721 miles to work with the Microsoft Access Experts at Winning Solutions, Inc. Today the temperature in Bermuda is 68 degrees, while the temperature in Iowa is 19 degrees. There is no snow in Bermuda, but a huge pre-Christmas snow storm just dumped a foot of snow on the Winning Solutions, Inc. office in Ames, Iowa.
As the name implies, Atlantic Mooring Limited provides full service care and installation of boat moorings to boat owners in Bermuda. In addition, the company also offers barge services and is a commercial diving company.
If you think it is amazing that Mr. Owen would make such a journey when he could get his Access database work done anywhere in the world, we are also amazed and honored that he chose Winning Solutions, Inc. What's more, this isn't the first time Mr. Owen has been to Iowa in the middle of winter to collaborate with WSI on the Access database that is critical to his company's operations. In 2010, he also made the same journey.
A colleague of Mr. Owen's suggested Microsoft Access as an ideal platform on which to build his company's business management database. After researching what was involved in building such a database on his own, Mr. Owen decided it would be a better use of his time to focus on his business while someone else did the programming. Some more research on the Internet lead him to the Winning Solutions, Inc. website and the rest is history.
Winning Solutions, Inc. developed a custom Microsoft Access database for Atlantic Mooring that allows them to manage their mooring services business from the time a prospect calls them, through estimating, installation and ongoing maintenance processes. With thousands of boat moorings in Bermuda, there is a lot to keep track of.
During the 2012 winter work session with Atlantic Mooring, WSI restructured the ordering process and added GPS routing capability.
WSI rarely has the pleasure of working face-to-face with clients, so it was really nice to have Mr. Owen in the office to work directly with the Winning Solutions, Inc. Microsoft Access Programming Team. All current and future clients should be aware that they have the option to travel to Ames, Iowa and work directly with the WSI team. Contact your Winning Solutions, Inc. representative if you would like to learn more about scheduling a work session at our office. If you aren't a client of Winning Solutions, Inc. yet, please contact us to learn more about what we can do for your business.