Scott Nations
Spotlight Client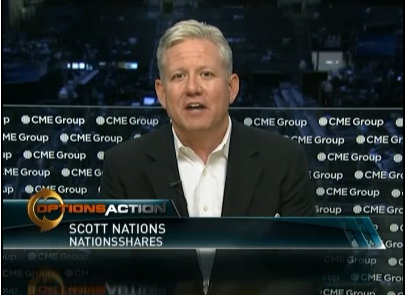 When expert stock market contributors like Scott Nations from CNBC's popular show Option Action and Squak Box need to bring their complex trading math to life on the web they look to the experts at Winning Solutions, Inc.
Winning Solutions, Inc. has the financial systems knowledge and programming skill to build software implementations of the most complex trading systems.
Winning Solutions, Inc. Achieves Gold Partner status in the Intel Technology Provider Program for the second year in a row
Article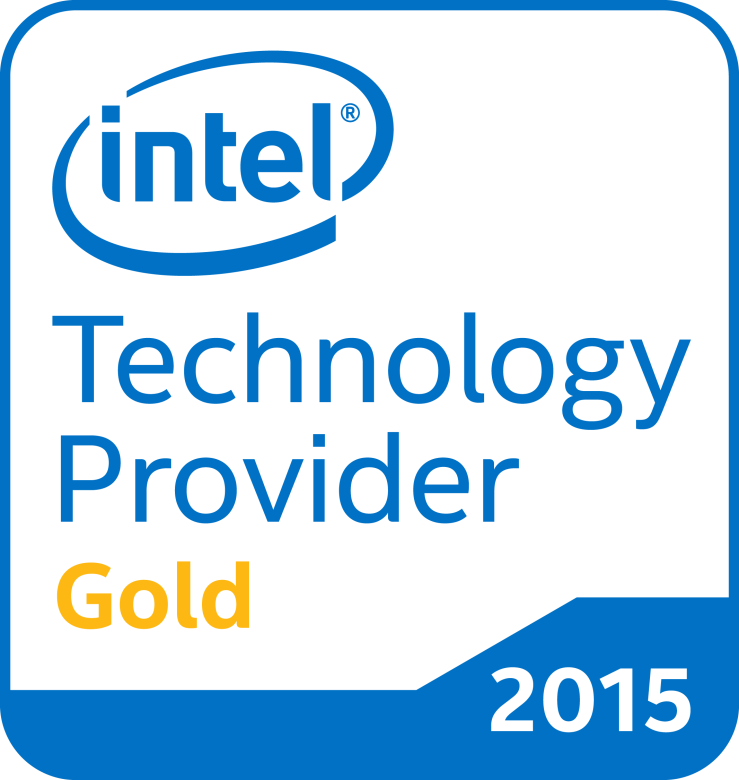 Intel requires Gold Partners to meet specific sales and training requirements in order to be awarded Intel Gold Partner status. The team at Winning Solutions, Inc. has been designing laptops, desktop computers and servers for home and business for over 30 years. We now help customers select the right tablet or mobile phone for their computing needs. We understand all the latest trends and technologies. Trends like BYOD (Bring Your Own Device (to work)) are changing the way computing devices are purchased and used in large and small business. The trend is clearly toward mobile computing, but this brings own set of unique challenges. The Consultants at Winning Solutions, Inc. are ready willing and able to help you understand and meet these challenges.
In 2014 Windows XP will reach its "End of mainstream support". This means that Microsoft will no longer provide Windows Updates to most XP users. This will leave Windows XP systems vulnerable. WSI recommends replacing your Windows XP systems as soon as possible with new PC's running Windows 7 or Windows 8. If you are concerned about the Windows 8 user interface both Microsoft and third parties now offer ways to make it look more like Windows 7. Microsoft's Office 365 is eliminating the need for many small businesses to own and maintain expensive on premise Exchange servers. WSI can help you migrate from Google's G-Mail, on premise Microsoft Exchange or other email platforms to Microsoft Office 365.
Asus and other companies now offer full Windows OS tablets capable of running full versions Microsoft Access and Excel including VBA code and macros! Microsoft's other tablet OS Windows RT does not support VBA. So now you can get a full Windows computer in a tablet form factor with good battery life.
Winning Solutions, Inc.'s core business of web and custom application development allow us to stay above the hardware fray. It allows us to take a holistic approach to recommending the right hardware technology for your business. Let's not forget about the cloud. One of the most over used terms in 2012! Winning Solutions, Inc. has strategic partnerships with some of the largest hosting companies in the world. We can recommend or deploy the right cloud solution for your business.
Scott Nations also relies on Winning Solutions, Inc. to host his website nations.com where you'll see WSI's logo displayed on the main page along with his other key partners.
If you feel we can be of assistance please contact us today.
Atlantic Mooring Limited
Spotlight Client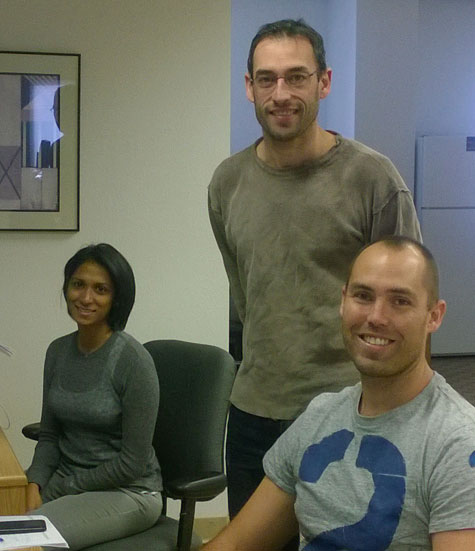 If you had any doubt about our Client, Andrew Owen's dedication after reading about his visit during the winter of 2012, he returned for a February 2014 Microsoft Access database programming work session. This time his wife and business manager, Fernanda joined him. In addition to repeating the 1,721 mile journey from Bermuda, he braved one of coldest winters in recent years. 2014 was the year of the polar vortex which brought unusually cold temperatures to Iowa. It also caused major disruptions to their travel schedule due to flight cancelations. We also had plenty of snow for them, if the cold wasn't enough. On top of all this they were enjoying an unseasonably warm winter in Bermuda, where they operate their business Atlantic Mooring Maintenance, Ltd.
Winning Solutions, Inc. Achieves Gold Partner status in the Intel Technology Provider Program
Partners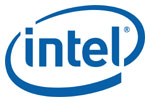 Intel requires Gold Partners to meet specific sales and training requirements in order to be awarded Intel Gold Partner status. The team at Winning Solutions, Inc. has been designing laptops, desktop computers and servers for home and business for over 30 years. We now help customers select the right tablet or mobile phone for their computing needs. We understand all the latest trends and technologies. Trends like BYOD (Bring Your Own Device (to work)) are changing the way computing devices are purchased and used in large and small business. The trend is clearly toward mobile computing, but this brings own set of unique challenges. The Consultants at Winning Solutions, Inc. are ready willing and able to help you understand and meet these challenges.
Your Way Fumigation
Spotlight Client
Your Way Fumigation started in 1976 in Oxnard, California as a home-based business with just three customers. So it has been around even longer than Winning Solutions, Inc. Since then Your Way Fumigation has grown into one of the largest fumigation companies in California. They specialize in the fumigation of commercial and residential buildings. Your Way Fumigation, Inc. offers commodity fumigations in addition to structural fumigations.
WSI is formally announcing today that it has achieved Silver Partner Status with Rackspace®.
News Release

Rackspace® (NYSE: RAX) is the open cloud company and founder of OpenStack, the standard open-source operating system for cloud computing. Headquartered in San Antonio, Rackspace delivers its renowned Fanatical Support® to more than 200,000 business customers, from data centers on four continents. Rackspace is a leading provider of hybrid clouds, which enable businesses to run their workloads where they run most effectively — whether on the public cloud, a private cloud, dedicated servers, or a combination of these platforms. Rackspace has been recognized by Bloomberg BusinessWeek as a Top 100 Performing Technology Company, and is featured on Fortune's list of 100 Best Companies to Work For. For more information, visit www.rackspace.com.
Rackspace® is renowned for their high quality robust web site and web application hosting services. When WSI clients need the high quality hosting, Winning Solutions, Inc. partners with Rackspace® to deliver it. WSI designs and programs the web site or web application and Rackspace® hosts using its world class infrastructure. WSI still provides the client with an initial and single point of contact for resolving all technical problems while the application is being built and after it is hosted and put into use. This leaves our customers free to focus on running their business not their hosted or cloud servers.
Winning Solutions, Inc. is also a Microsoft Registered Partner and Intel Gold Technology Provider. WSI delivers powerful Intel based PC and Server solutions for customers that want on premise computing power. WSI's main business areas are desktop/web custom application, database and web site development. WSI develops on the Microsoft technology stack including Windows Server, SQL Server, Access, Visual Basic.NET, C#, XAML and more.
WSI partners with other hosting providers for clients seeking more economical hosting solutions.
Microsoft Worldwide Partner Conference - Video Coverage
Event
Checkout Mark Steffens coverage of the Microsoft Worldwide Partner Conference. Come back all this week to get updates on what Mark is learning.
2014 National Junior Disability Championships
DotNetNuke Website
The AmesCVB and Winning Solutions, Inc. worked together to put together this great site for the National Junior Disability Championships. Check it out here.
Software Release
Microsoft Access
Winning Solutions, Inc. (WSI) has been granted Certified Developer status with CNET's Download.com website. CNET has been a driving force on the internet since the mid 90's. Offering tech reviews, news, articles and software downloads they became so popular that CBS Interactive purchased them. One of their best known sub sites is download.com. The site offers free downloads of software, developer tools and applications that have gone through an approval process. Our free demo of our Microsoft Access Calendar Database Template has been approved for distribution and is available on the site. Stay tuned to our Facebook or Twitter pages for future releases. If you try out the demo and need any service, support or additional programming services, give us a call at (515) 239-9900.
Client Review
Archstone
Dear Jonathan,
I wanted to take a moment to write to you about my experience working with your company. On a Friday afternoon in late November, I contacted your company for help in converting a spreadsheet from Microsoft Excel to Microsoft Access. Your staff took the time to understand my needs, and almost immediately, had delivered a service agreement which I found acceptable. Many of my initial requests were incorporated during the next two days - Saturday and Sunday - and within 10 days, and through numerous iterations, the database was finalized. With no prior knowledge of the subject matter and despite working in another location, Winning Solutions was able to incorporate all of the required modifications and delivered a product that I can fully utilize.
I appreciate the level of expertise and service your firm was able to provide. Because of the responsiveness and professionalism that was provided, and because of the overwhelmingly positive experience I enjoyed, I would highly recommend your firm to others who are in need of programming services.
Sincerely,
Neil T. Brown
Archstone
Chief Development Officer
Service to Iowa Games Continues
Spotlight Client
As part of Winning Solutions, Inc.'s community involvement WSI donates a significant portion of the professional services it provides to the Iowa Games each year. www.iowagames.com Once again this year Winning Solutions, Inc. was honored at the 2013 Annual Iowa Sports Foundation Reception for Sponsors held at Terrace Hill, Iowa's Historic Governor's Mansion. Mark Steffen (center) of Winning Solutions, Inc. is pictured accepting a plaque recognizing WSI's service to the Iowa Sports Foundation from Clarence Hudson (Right) and Governor Terry Branstad (left).
WSI provides a variety of information technology support services to the Iowa Games and Iowa Sports Foundation which is based in Ames, Iowa. Winning Solutions, Inc. provides computer technology consulting, web programming, database development, computer network support, web site hosting and web design services.
About the Iowa Sports Foundation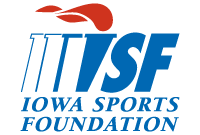 The Iowa sports Foundation, Inc. (ISF) was created June 20, 1986 as a non-profit entity.
Iowa is one of 40 states nationwide which feature Olympic-style sports festivals known as State Games. New York held the first State Games Festival when in created the Empire State Games in 1978.
About the Iowa Games
The Iowa Games began in August of 1987 as a weekend event, featuring 16 sports and 7,104 participants (nearly a record number at that time for a first-year state games). For the first time, weekend athletes, school children and senior citizens could experience the thrill of great performances and satisfaction of doing their best in a statewide Olympic-style competition.
Access Tutorial: How to document a change to a database or application
Support Video
Iowa Ag Tours Goes Live!
DotNetNuke Website
New site released using DotNetNuke content management system. Take a look and let us know what you think. http://www.iowaagritours.com/
Project Management of Fiber Optic Business Broadband Installation
Today businesses in Iowa metropolitan areas like Ames, Des Moines, Waukee, Clive Urbandale and anywhere else Century Link (formerly Qwest Communications, formerly US West) fiber optics services are available are increasingly choosing to upgrade their Internet connection speeds. CenturyLink's fiber optic Internet service is much faster and more expandable than the T-1's deployed in the past. If your business has one or more T-1's it may be worth considering an upgrade from T-1 or DSL service to Century Link's fiber optic Internet service. One of the many advantages of CenturyLink's Internet IQ port service is that the speed can be the same both up (going out to the Internet) and down (data speed coming in from the Internet).
Is buying a $40,000 Canned Program to run a small business a good idea?
Here at Winning Solutions, Inc. we believe that in most cases it is not. When we say canned program we are referring to any software that does not provide you the customer with all ownership and source code rights. (Source code is the actual characters typed into a computer by a programmer to create software. Most programs you buy contain compiled code which is difficult to impossible to modify by anyone but the person who has the original source code.) You see when you spend $40,000 for a program to run your small business you may be spending even more than a custom program written by Winning Solutions, Inc. for your business would cost. When you contract with Winning Solutions, Inc. to have software written for your company, you own all rights to the software the moment your bill is paid. That means you can sell it to other parties, add more users to it, install it at multiple branch offices, have WSI or someone else change the programming or do anything you want with it!
Seattle Lacks Computer People
On Thursday, May 31, 2012 National Public Radio posted a story on the Seattle Area Lacks Computer Science Majors.
Article Link
National Public Radio interviewed a business owner that was actively seeking full time computer programmers to work at his company. He was having difficulty finding qualified personnel. While it may be necessary to employ full time computer programmers in many situations, many times it is not. Winning Solutions, Inc. is a contract programming company head quartered in Ames, Iowa. We have done large and small programming projects for companies all over the United States. Several years ago we did a large multi-year programming project for an organization in Seattle, Washington.
Access for Marketing
Support Article
Marketing efforts can generate a lot of data. If you conduct campaigns and need to report on the results to know if you are getting your money's worth, Microsoft Access can be a great tool. Do you get advertising results reports from a variety of sources like direct mail, email, call centers etc.? Wouldn't it be great if you could bring all of these results together and get accurate reports? Wouldn't it be even better if you could get nice charts and graphs? Well you can. Microsoft Access is a powerful tool and we know how to help you get the most out of this great relational database. Don't be scared if someone tells you that your dataset is too large. We can put you data into Microsoft SQL Server Express or one of the bigger versions like Microsoft SQL Server Standard or Microsoft SQL Server Enterprise. In most cases Access' own built in database will be sufficient and when it isn't Microsoft SQL server can step in. The beauty of Microsoft Access is that depending on your skill level and available time you can do some or all of the database development yourself. If you don't have the necessary time or skill you can call on one of the Access professionals at Winning Solutions, Inc. to do it for you. Our Access professionals can show how they solved your problem or just get it taken care of and not bother you with the details. With Winning Solutions, Inc. this is entirely up to you.
DNN Tutorial: How to add a YouTube video to a DotNetNuke Website
Support Video
Rental Rides - Website
New Website
An Iowa company that brings smiles to faces has just launched a new website with the help of WSI. Rental Rides produces custom amusement park rides and was recently seen in action at the ISU VEISHEA Carnival.
Check out the new Rental Rides Website.
Visit Central Iowa - Website
New Website
In an effort to help promote events in central Iowa, the AmesCVB has worked with WSI to create a website providing information about local events, attractions, hotels and business. This is your new center for learning about centeral Iowa events.
Check out the new Visit Central Iowa Website.
Personalitrees Website Created to Promote Book Launch
New Website
WSI has just finished working with the creator of the Personalitrees book on creating a website and helping to depoly top level social and internet marketing. The site features a full CMS including blog system and social networking intigration allowing our author to focus on marketing. We highly incourage checking out the book and the website.
Check out the new Personalitrees Book website.
WSI and Manure Works Featured
Press Release
WSI and Manure Works LLC. have been featured in the Iowa State University Extension's fall copy of Community Matters. The article talks about how WSI collaborated with ManureWorks to create an application to support agriculture and the environment in Iowa. Here is a quote from that article.
"Now that the initial development is done we are moving into the marketing phase. WSI has staff who have marketing expertise to help us design PowerPoint programs for trade shows as well as Web design. It is very helpful to have the same people that designed the program work on the marketing, as they already understand the product you are trying to market. WSI has been a one–stop shop for all of our needs on this project and I could not be more pleased," (Mike) Sexton (Manure Works Founder)
To read the full article see Page 9 of the Iowa State - University Extension Community Matters PDF.
To find out more about Manure Works visit www.manureworks.com.
WSI Becomes Octagon Sponsor
Press Release
WSI has become a sponsor of the Ames, Iowa Octagon Center for the Arts.
Octagon - Center for the Arts
Everyone in America attends, consumes, encounters or creates some kind of art each and every year. Since 1966, the Octagon Center for the Arts has continued to provide the greater Ames community with quality arts education. More than 25,000 people are served annually by their participation in Octagon classes, workshops, exhibits and special events such as the Octagon Art Festival...
To learn more about the Octagon, visit their website at www.octagonarts.org. And stay tuned to our website to learn more about upcoming events related to this partnership.
Should I buy a new computer now? (December 2009)
Support Article
Short answer: Yes, but…
Welcome, in September of 2009 our short answer to this question was no. But as of now, December 2009 the answer has changed to yes! Windows 7 has shipped, so in most cases a new PC will come with Windows 7. You may not be aware that Windows 7 versions such as Home Premium, Professional, Ultimate, etc. come in two versions 32bit and 64bit. 64bit has the advantage of being able to support more memory (plus other things), so we say go with that one, but check to be sure your software and hardware will work with it by visiting the respective manufacturer's websites.
Click here to read more about buying a new computer...
WSI Joins Iowa Web Design Directory
We're listed in Ames web design services section of Iowa web design services directory at Finders - US web design directory
Resizing Images for the Web
Tutorial
Many times we want to post images or photos to our website. The most common mistake made in doing this is posting images before they have been formatted correctly for display on the web. This tutorial will walk you through the process of formatting an image correctly before posting it on the web.
Click here to start learning how to resize images for the web...
Search Engine Submission
Support Article
We often get asked after developing or designing a website, "What next?" That question has lots of possible answers but the best step to take after creating your website is to submit it to search engines. This process is pretty easy and can be completed by anyone. We have included a list of links in this article where you can submit your website.
Click here to view the list of search engine submission pages...
Should I buy a new computer now? (September 2009)
Support Article
Long answer: You need to consider that Windows 7 will be shipping on October 22, 2009. Although you get a Windows 7 coupon with the Vista or XP license that is included with most PC's purchased now, this may not be a good value. The reason the coupon is a poor value is that most experts recommend performing a clean install of a new operating system. If you've ever done a clean install you know this means re-installing all of your applications. This can be a very tedious process. Please note that it is technically possible to install Windows 7 over Windows Vista. According to Microsoft Windows 7 may not be installed over Windows XP.
Click here to read more about buying a new computer...
Iowa Companies and ISU Extension Working Together to Support Agriculture and the Environment
Press Release
Manure Works, LLC a new start up company founded by the team that started Twin Lakes Environmental Services of Rockwell City, Iowa, has launched a new web based system for creating manure spreading records. Twin Lakes Environmental Services, LLC, specializes in writing Manure Management Plans (MMP) and Comprehensive Nutrient Management Plans (CNMP) to ensure environmentally sound agriculture practices and manure application in compliance with all state and federal regulations. Manure Works, LLC will not only offer its new web based recordkeeping service to clients of Twin Lakes Environmental Services, LLC, but will also make the service available to other producers through environmental service provider companies throughout the United States.
Click here to read more about Iowa Companies and the ISU Extension.
WSI Creates New Website For Wallaby's Bar and Grille
New Website

WSI is pleased to announce the release of the Wallaby's Bar and Grille website. This site features a custom design capturing the sports bar feel of one of Ames, Iowa's favorite restaurants. Flash, HTML and XML were utilized to create a site with rich images and great information.
Check out the new Wallaby's Bar and Grille.
Microsoft Expression Web 2
Upgrade Offer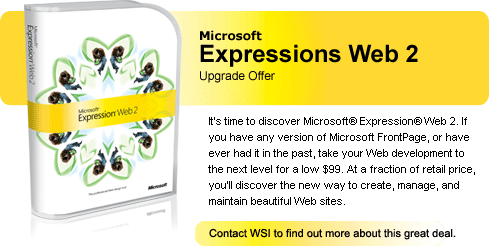 Introduction to Microsoft .NET Master Pages
Support Article
As part of Microsoft's drive toward web 2.0 they introduced a web site development technology referred to as Master Pages. Master Pages allow web developers and web designers to separate elements of a web page into individual pages or a single page that is reused through out an entire site. This form of development has been around for years in the form of includes. But Master Pages take the classic include process one step further.
Click here to read more about master pages...
Is your computer support company pushing you into something called managed services?
Support Article
Generally speaking managed services is a system where you pay a computer support company so much per month, per desktop PC, per server for support and certain proactive services. You need to carefully review what services are included and what restrictions are stipulated. If you are overwhelmed and would like a company experienced with the technical aspects of these agreements to review the agreement you are being offered you may contact WSI for a quote on reviewing your agreement. Typically it requires 1-2 hours per agreement for the review and to provide you a written summary of the strengths and weakness of the agreements.
Click here to read more about managed services...
How do I really know I have all my source code?
Support Article
If you have contracted with a programming company or individual programmer to write a computer program for you, you need to be sure you receive the source code. For those of you who are unfamiliar with source code, it is the actual lines of instructions written by a programmer. A program called a compiler transforms the source code into object code which makes it execute faster. Object code is not easily modified, techniques to "de-compile" object code back to source code are problematic at best.
Click here to read more about source code...
How to save an older version of an Adobe Illustrator file
Support Article

Not everyone has the same version of Adobe Illustrator but that doesn't prevent us from wanting to share files with each other. Fortunately, Adobe Illustrator will allow us to save out older versions of files so that users can still open our files.
Click here to read more about saving older versions of Adobe Illustrator files...
WSI Redesigns Hickory Park Website
New Website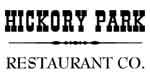 WSI worked with the Hickory Park staff on a limited budget to revamp their website. Hickory Park is a favorite restaurant of Ames and central Iowa residents. Their great selection of BBQ menu items and famous ice cream desserts are great for a business lunch or family night out. They also offer bulk carry out and catering services.
Check out the new Hickory Park Website.