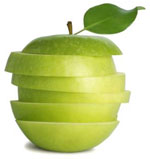 Interactive Media Design
Interactive Media Development, Programming, Design and Training
Winning Solutions, Inc. (WSI) based out of Ames, Iowa (The Midwest) and Fort Myers, Florida (The Southeast) has been working in interactive media design for years. Our team has harnessed the power of the web and desktop environment with tools like Adobe Flash and Microsoft .NET to produce interactive media designs that wow the viewer. Utilizing our graphic design, programming and web design skills we can create an interactive experience that drives your marketing efforts or supplements your corporate identity.
If you are looking for a new cool and edgy way to impress your audience, try one of these interactive media design services:
Interactive CD-Business cards
Children's games and activities
CD Party invitations
Interactive Road Maps
Geographic maps including weather data
Desktop applications
Flash Websites
Television Media
Video Steaming Players
Internet chat programs
Product customization tools
Product Demos
Cartoons and Animations
Tradeshow Display Presentations
And much more…
If you're ready to start your interactive media design adventure with us, contact one of our interactive media design specialists at our Ames, Iowa (The Midwest) or our Fort Myers, Florida (The Southeast) offices for a, absolutely free, interactive media design project quote. The WSI interactive media team look's forward to hear from you today!
Common Interactive Media Design Questions
Interactive Media Projects and Experience
FitSense Technologies - Boston Massachusetts
Fitsense had an extremely cutting edge technology, but they needed a good way to display it. After developing a relationship with WSI in many of our other service areas, Fitsense decided they wanted to develop an interactive view of their training watch. The end product is an exact replica of the watch that a potential buyer can use and see how the features of the watch work. Click here to see the watch in action.


Kellogg Brown & Root, Inc. - Ft. Myers Florida
As the program manager for the City of Cape Coral's five-year, $200 million utility expansion program, KBR wanted a flashy, easy to use tool that residents in Cape Coral Florida could use to see the expansion plans for the city. The end result is a handy interactive map that allows the end user to see the progress and schedule for the expansion. Be sure and click here to see the maps in action.


WSI Biz Card
We admit, we love these little CD Business Cards. As such, we developed a full featured flash application that was used in marketing WSI's services at tradeshows and on sales calls. Click here to see the WSI marketing CD business card.
Other Interactive Media Design Project Experience
It would be impossible for us to list all of the great projects we have been part of or completed. If you would like to learn more about our interactive media development, interactive media Design, interactive media Training and interactive media programming experience contact one of our Fort Myers, Florida (The Southeast) or Ames, Iowa (The Midwest) sales staff to get more information.