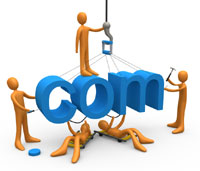 Website Redesign
Redesign your website.
Winning Solutions, Inc. (WSI), with offices in Ames, Iowa (The Midwest) and Fort Myers, Florida (The Southeast), employees website designers, website programmers, server administrators, search engine analysts and usability specialist to deliver web sites that not only look good, but are function driven. If your business is a small local shop, WSI can recreate a website design that targets your specific needs. If your business is a large, national chain, we can also provide enterprise level website redesign that will reach MORE of your market.
In the graphic design world, visuals have life spans. The average corporate identity lasts 10-20 years. The average website lasts 5 years. If your website is looking old and tired, it might be time for a website redesign.
Much like a car, a website needs maintenance from time to time. Sometimes this involves rebuilding the engine and other times you only require a new coat of paint. WSI's website redesign services are based around looking at your current website and pushing it to the next level.
Many times a site can be reworked to allow for greater usability and user friendliness with little to no effort. WSI's staff can assess the vitals of your website for things like ADA compliance, Search Engine Optimization and usability. You many not need to start from the ground up. Contact us to find out what services we can offer to bring that old website up to speed with our website redesign services.
Common Website Redesign Process Questions
Website Redesign Examples
If you would like to see some of the web design and web development sites we have created check out or portfolio page.