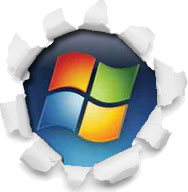 Microsoft Access Programming
Access Database Programming
Microsoft Access Programming
Microsoft Access Design
Microsoft Access Development
Microsoft Access Contractors
Microsoft Access Questions and Answers

The Expert Database Programmers at Winning Solutions, Inc. (WSI) have many years of experience with VBA (Visual Basic for Applications) - the programming code that is used in Microsoft Access. Whether you need a lot of code developed, a little, simple code or complex code, the database developers at WSI are the right choice to get your code developed on time and on budget.
Winning Solutions, Inc. (WSI) has been involved with programming custom Microsoft Access Databases since the very first version of Access came on the market. This long relationship with MS Access has allowed WSI to become one of the leading MS Access custom application programming companies in the nation.
WSI's vast knowledge and expertise in MS Access database programming allows us to quickly and cost effectively get you up and running with your Access Database Application. Whether you need a complete system built, have an existing access database you need upgraded or just need some help with some specific issues in your system, WSI is the database programming company to help you achieve your goals.
WSI has been developing custom database solutions for companies of all sizes and to date our developers have worked with well over 100 companies creating custom database solutions for the Web, desktop, intranet, and more that increase efficiency and productivity. Whether you're based in Iowa, Florida or out-of-state/country, our team of Expert Access Database programmers can build a system for you.
Click Here to get a free quote for your Microsoft Access Database needs.
Click Here to learn more about the WSI quoting process.
Click Here to learn more about the WSI Database Recovery process.
Common Microsoft Access Programming Questions
Microsoft Access Programming Customer Samples
First National Bank - Ames Iowa
First National Bank contacted WSI to help them create run-time versions of a number of databases that they had created internally. WSI worked with the developers at First National Bank to help teach the creation process as well as installation. In addition, WSI enhanced an Officer Call, Trust Officer Call and Stock Tracking databases to allow them to be more user-friendly and robust by creating standardized forms, reports, tables and queries.
Glen Oaks Owners Association - West Des Moines Iowa
The Glen Oaks Owners Association contacted WSI to write a custom application to manage non-resident access to the private, gated community. WSI wrote a stand-alone Access application, called the Guest Management System, to track guests and vendors seeking access. The application allows security personnel to quickly search a database to find approved guests and vendors and log their entry to the property, including name, time of entry and license plate information. Guest and vendors not in the database may be added on the spot if approval of their entry is received from a resident. This application replaced a cumbersome paper system that required detailed maintenance.
As the technology provider for the Iowa Games, WSI created an application to keep track of all athlete and event registrations. While most of the data entry was done through a web interface, the Iowa Games had some complex reporting needs. An Access reporting tool was developed to accommodate their needs. The reporting tool allows the user to get numerous reports based on criteria that they input in an easy to use, report menu format. The new application replaced a slow manual system.
More Microsoft Access Programming Customer Samples
Microsoft Access Programming Case Study
Please click here to get a detailed case study on what WSI has done and is currently doing for one of our clients using MS Access.
Industry Experience
WSI has vast experience in a number of different industries with MS Access:
Banking
Educational
Healthcare
Hospitality
Government
Insurance
Manufacturing
Real Estate
Sports
Transportation
Microsoft Access Application Programming Experience
WSI has been involved in a number of different types of applications with MS Access:
Accounting
CRM
Inventory
Sales
Microsoft Access Version Programming Experience
WSI has vast experience with the following versions of Microsoft Access:
Access 2.0
Access 95
Access 97
Access 2000
Access 2002
Access XP
Access 2003
Access 2007
Access 2010
Access 2013